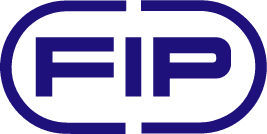 VMOAC/CP DA - ZAWÓR MEMBRANOWY Z SIŁOWNIKIEM PNEUMATYCZNYM
Zawór membranowy z monolitycznym korpusem kołnierzowym ANSI B16.5 cl. 150 #FF wraz z siłownikiem pneumatycznym dwustronnego działania
Zawory membranowe VM przeznaczone są do odcinania i regulacji przepływu mediów zanieczyszczonych lub zawierających cząstki stałe.
Siłownik zaworu membranowego wykonany z PP-GR charakteryzuje się znaczną wytrzymałością konstrukcji i sprawia, że zawór ??VM idealnie nadaje się do ciężkich i agresywnych chemicznie zastosowań.
product.detail.headline.features:
PP-GR diaphragm actuator marked by high construction strength. The upper part is reinforced in steel in the Normally closed configuration. The absence of metal parts exposed to the external environment prevents any risk of corrosion.
The special control diaphragm reinforced with textile fibres allows for up to 10 million operating cycles without showing any signs of wear.
High resistance stainless steel stem with floating pin connection between the actuator stem and diaphragm to prevent concentrated loads, improve the seal and extend its lifetime.
New valve body internal design. Substantially higher flow coefficient and lower pressure drops. Improved adjustment curve for efficient and precise flow regulation.
EPDM
| Indeks | - | product.detail.attribute.introTextActuatedVersions | Wymiar | Kategoria produktu | System | Materiał | d | DN | PN | B | product.detail.attribute.B1 | C | H | product.detail.attribute.h | product.detail.attribute.Ra | product.detail.attribute.I | product.detail.attribute.J | F | product.detail.attribute.Φf | U | Sp |
| --- | --- | --- | --- | --- | --- | --- | --- | --- | --- | --- | --- | --- | --- | --- | --- | --- | --- | --- | --- | --- | --- |
| VMOACDA300E | - | Siłownik zaworu membranowego wykonany z PP-GR charakteryzuje się znaczną wytrzymałością konstrukcji i sprawia, że zawór ??VM idealnie nadaje się do ciężkich i agresywnych chemicznie zastosowań. | - | Automatyka | Automatyka | PVC-C | 3" | 80 | 6 | 297 | 64 | 244 | 263 | 23 | 1/4" | 100 | M12 | 152.4 | 19,1 | 4 | 21.5 |
| VMOACDA400E | - | Siłownik zaworu membranowego wykonany z PP-GR charakteryzuje się znaczną wytrzymałością konstrukcji i sprawia, że zawór ??VM idealnie nadaje się do ciężkich i agresywnych chemicznie zastosowań. | - | Automatyka | Automatyka | PVC-C | 4" | 100 | 6 | 322 | 72 | 260 | 328 | 23 | 1/4" | 120 | M12 | 190.5 | 19,1 | 8 | 22.5 |
FKM
| Indeks | - | product.detail.attribute.introTextActuatedVersions | Wymiar | Kategoria produktu | System | Materiał | d | DN | PN | B | product.detail.attribute.B1 | C | H | product.detail.attribute.h | product.detail.attribute.Ra | product.detail.attribute.I | product.detail.attribute.J | F | product.detail.attribute.Φf | U | Sp |
| --- | --- | --- | --- | --- | --- | --- | --- | --- | --- | --- | --- | --- | --- | --- | --- | --- | --- | --- | --- | --- | --- |
| VMOACDA300F | - | Siłownik zaworu membranowego wykonany z PP-GR charakteryzuje się znaczną wytrzymałością konstrukcji i sprawia, że zawór ??VM idealnie nadaje się do ciężkich i agresywnych chemicznie zastosowań. | - | Automatyka | Automatyka | PVC-C | 3" | 80 | 6 | 297 | 64 | 244 | 263 | 23 | 1/4" | 100 | M12 | 152.4 | 19,1 | 4 | 21.5 |
| VMOACDA400F | - | Siłownik zaworu membranowego wykonany z PP-GR charakteryzuje się znaczną wytrzymałością konstrukcji i sprawia, że zawór ??VM idealnie nadaje się do ciężkich i agresywnych chemicznie zastosowań. | - | Automatyka | Automatyka | PVC-C | 4" | 100 | 6 | 322 | 72 | 260 | 328 | 23 | 1/4" | 120 | M12 | 190.5 | 19,1 | 8 | 22.5 |
PTFE
| Indeks | - | product.detail.attribute.introTextActuatedVersions | Wymiar | Kategoria produktu | System | Materiał | d | DN | PN | B | product.detail.attribute.B1 | C | H | product.detail.attribute.h | product.detail.attribute.Ra | product.detail.attribute.I | product.detail.attribute.J | F | product.detail.attribute.Φf | U | Sp |
| --- | --- | --- | --- | --- | --- | --- | --- | --- | --- | --- | --- | --- | --- | --- | --- | --- | --- | --- | --- | --- | --- |
| VMOACDA300P | - | Siłownik zaworu membranowego wykonany z PP-GR charakteryzuje się znaczną wytrzymałością konstrukcji i sprawia, że zawór ??VM idealnie nadaje się do ciężkich i agresywnych chemicznie zastosowań. | - | Automatyka | Automatyka | PVC-C | 3" | 80 | 6 | 297 | 64 | 244 | 263 | 23 | 1/4" | 100 | M12 | 152.4 | 19,1 | 4 | 21.5 |
| VMOACDA400P | - | Siłownik zaworu membranowego wykonany z PP-GR charakteryzuje się znaczną wytrzymałością konstrukcji i sprawia, że zawór ??VM idealnie nadaje się do ciężkich i agresywnych chemicznie zastosowań. | - | Automatyka | Automatyka | PVC-C | 4" | 100 | 6 | 322 | 72 | 260 | 328 | 23 | 1/4" | 120 | M12 | 190.5 | 19,1 | 8 | 22.5 |
Connection system using solvent welded and flanged joints
Optimised fluid dynamic design: maximum output flow rate thanks to the optimised efficiency of the fluid dynamics that characterise the new internal geometry of the body
Robust and reliable PP-GR diaphragm actuator suited to be used in sever environmental and chemically aggressive conditions
Bonnet fastening screws in STAINLESS steel protected against the external environment by PE plugs
New flanged bodies: the new bodies, characterised by a monolithic flanged structure, are available in PVC-U, PVC-C, PP-H and PVDF. This design, free of joints between the body and flanges, greatly reduces mechanical stress and increases system performance