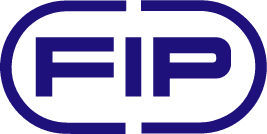 FEOV/CE 90-240V AC DN 200 - PRZEPUSTNICA Z SIŁOWNIKIEM ELEKTRYCZNYM
Przepustnica z siłownikiem elektrycznym multivolt 90-240 V AC 50-60 Hz
FE to przepustnica międzykołnierzowa odcinająca lub regulująca przepływ, zaprojektowana specjalnie do zastosowań wodnych.
In addition to the manually actuated version, FE is also available in FE/ CE electrically actuated and FE/CP pneumatically actuated configurations. FE/CD and FE/CP are constructed with actuators meeting current regulations and selected by FIP according to their quality and reliability requirements. The efficiency of these valves, tested according to the company's quality standards, is guaranteed by the expertise and know-how that FIP dedicates to manufacturing its products.
product.detail.headline.features:
Electric actuator constructed according to FIP specifications; with plastic shell and standard emergency override. Available with voltages from 12 to 240V.
Rack & pinion type pneumatic actuator constructed according to FIP specifications: fully protected against weather corrosion available in double-acting (DA) or simple-acting normally closed (NC) or normally open (NO) versions.
Drilling pattern with oval slots that allow coupling to flanges according to numerous international standards.
Interchangeable liner with the dual function of forming a hydraulic seal and isolating the body from the fluid.
EPDM
Indeks
-
product.detail.attribute.introTextActuatedVersions
Wymiar
Kategoria produktu
System
Materiał
d
DN
PN
product.detail.attribute.B2
H
Z
Amin
Amax
f
U
product.detail.attribute.B7
product.detail.attribute.T1
product.detail.attribute.T2
product.detail.attribute.T3
Masa
g/szt.
FEOVEM225E
-
In addition to the manually actuated version, FE is also available in FE/ CE electrically actuated and FE/CP pneumatically actuated configurations. FE/CD and FE/CP are constructed with actuators meeting current regulations and selected by FIP according to their quality and reliability requirements. The efficiency of these valves, tested according to the company's quality standards, is guaranteed by the expertise and know-how that FIP dedicates to manufacturing its products.
-
Automatyka
Automatyka
PVC-U
**200/225-8''
200
10
161
325
71
280
298
23
8
485
-
-
-
11560
FKM
Indeks
-
product.detail.attribute.introTextActuatedVersions
Wymiar
Kategoria produktu
System
Materiał
d
DN
PN
product.detail.attribute.B2
H
Z
Amin
Amax
f
U
product.detail.attribute.B7
product.detail.attribute.T1
product.detail.attribute.T2
product.detail.attribute.T3
Masa
g/szt.
FEOVEM225F
-
In addition to the manually actuated version, FE is also available in FE/ CE electrically actuated and FE/CP pneumatically actuated configurations. FE/CD and FE/CP are constructed with actuators meeting current regulations and selected by FIP according to their quality and reliability requirements. The efficiency of these valves, tested according to the company's quality standards, is guaranteed by the expertise and know-how that FIP dedicates to manufacturing its products.
-
Automatyka
Automatyka
PVC-U
**200/225-8''
200
10
161
325
71
280
298
23
8
485
-
-
-
11560
Disk in PVC-U with through shaft
Zinc plated square section steel stem completely isolated from the fluid complying with standard ISO 5211:
DN 40Ă·65: 11 mm
DN 80Ă·100: 14 mm
DN 125Ă·150: 17 mm
DN 200: 22mm
Can also be installed as an end line valve, bottom discharge valve or tank dump valve
Valve material compatibility (PVC-U) with water conveyance, drinking water and other food substances according to current regulations
Possibility of directly installing pneumatic and/or electric actuators with a standard drilling pattern according to standard ISO 5211 F05, F07, F10